Skip to content
Dream Liner Technology - Kittyhok
WiFi Distance Booster
Introducing the
Kittyhok Dream Liner
Technology
What is Kittyhok Dream Liner?
The Kittyhok Dream Liner is a technology that enable users to boost the WiFi distance.
How it works?
The current WiFi camera systems take the NVR as the only center and hub. All cameras need to connect to the NVR respectively.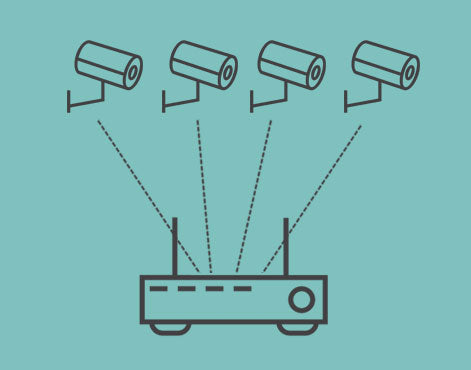 The Kittyhok Dream Liner technology uses cameras in middle as repeaters. That way, further cameras connect to closer cameras 1st, and then to the NVR as a group.
This theoretically doubles/ triples the current WiFi distance.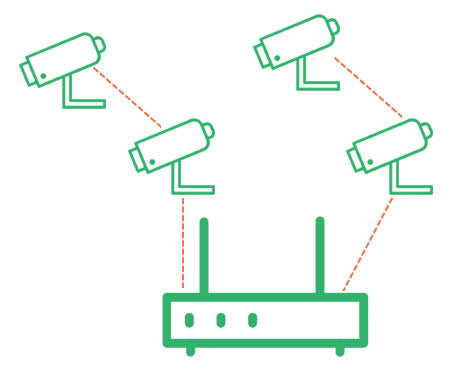 How do I get the Kittyhok Dream Liner tech. into my current Kittyhok camera system?
Important:
In the Dream Liner settings, below is strongly suggested:
1. Cameras and NVR stay connected to constant power
2. NVR needs to stay ONLINE.
3. Move cameras to same room with NVR, or close enough to ensure they receive data and command from NVR constantly.
The key of Dream Liner is to set certain cameras as repeaters of others.
a) Consider your planned mounting spots of cameras. If you've already mounted all cameras, decide which camera you want to use as repeater.Generally speaking, cameras with less obstacles to NVR, or closer to the NVR, are wise choices to play as repeates.
b) Click right button on mouse - Device manage - Repeater, you will enter the repeater setting page.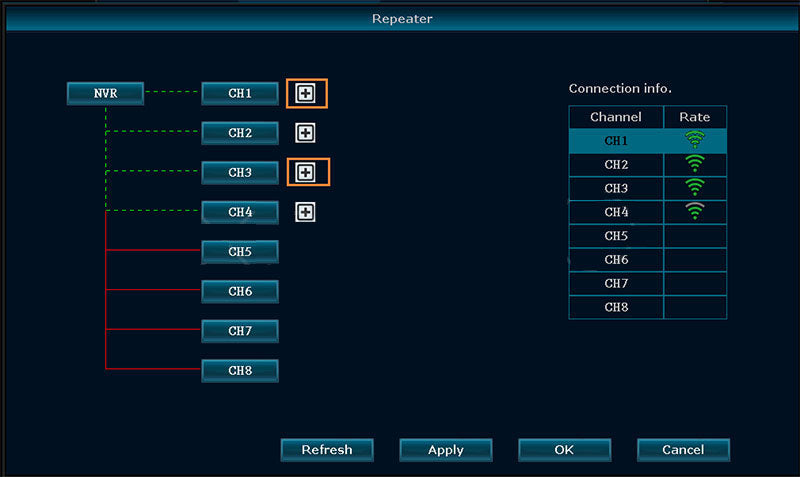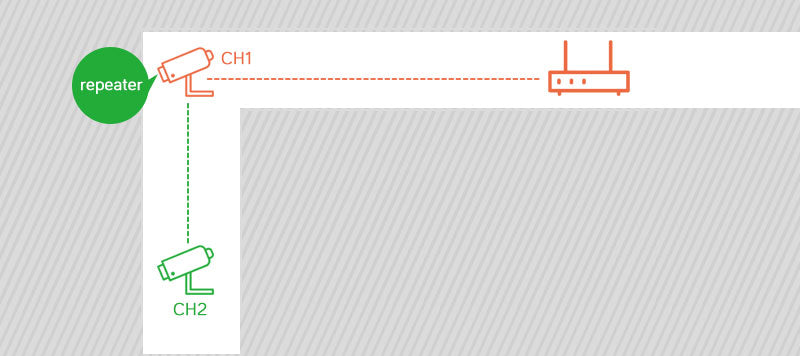 In the above situation, click + behind CH1, add CH2 to connect to CH1. Click Apply to save the Dream Liner.
CH1 and CH2 will lose connection for some seconds and connect back automatically.
Click "Refresh" to check if the Dream Line is successfully built.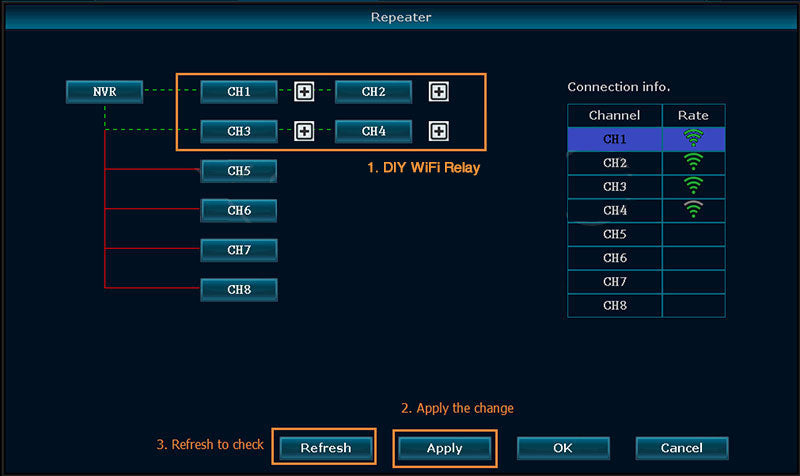 Tips: If you have multiple lines to build, try build one each time to avoid system freeze up. If it happens your system freezes up during Dream Line building, wait patiently till it goes back to operatable status. If it stays freezed, unplug power and enter the setting page again.
Test if it works.
Move CAM1 and CAM2 to the mounting spots, plug them to power.
Go back to the NVR screen; wait for a few minutes and check if the camera connection works.
If it does, go ahead to mount the cameras; if it does not, CAM2 may have too much obstacles to reach CAM1, change the locaiton of cameras.
How to disable the Dream Liner feature.
If you found the Dream Liner technology does not work well for you, you can remove the settings and restore to default conneciton type.
Click right button on mouse - Device manage - Repeater; in the Repeater setting page, click button CH2 behind CH1 to delete it from the line. Apply the setting.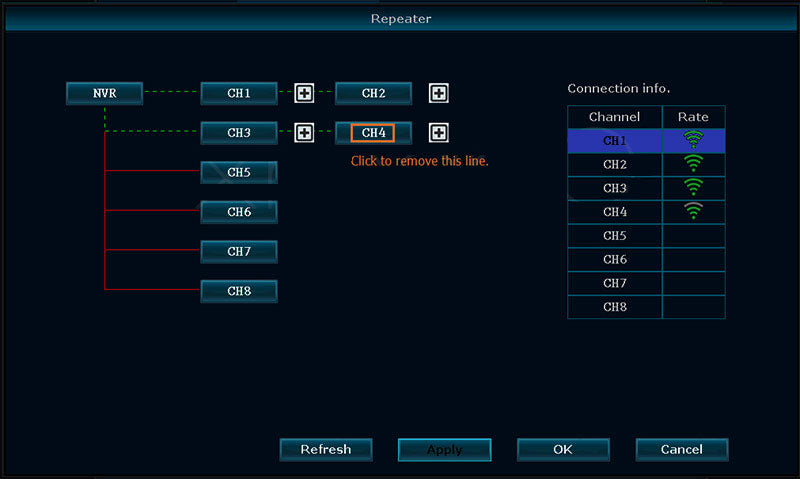 FAQ
Q: Why I cannot get the Camera WiFi Relay feature work?
A: Setting up WiFi Relay is to build a invisiable chain between cameras and the NVR.
a) The commands are given by the hub to cameras. So make sure both cameras have good contact with the hub. Typically, if they are in some room without obstacles, they have best contact.
b)While setting, mind all the obstacles and plan the chain reasonably. Make sure all the devices in the chain have enough signal to previous and next device.
Sunday,Monday,Tuesday,Wednesday,Thursday,Friday,Saturday
January,February,March,April,May,June,July,August,September,October,November,December
Not enough items available. Only [max] left.
Add to Wishlist
Browse Wishlist
Remove Wishlist