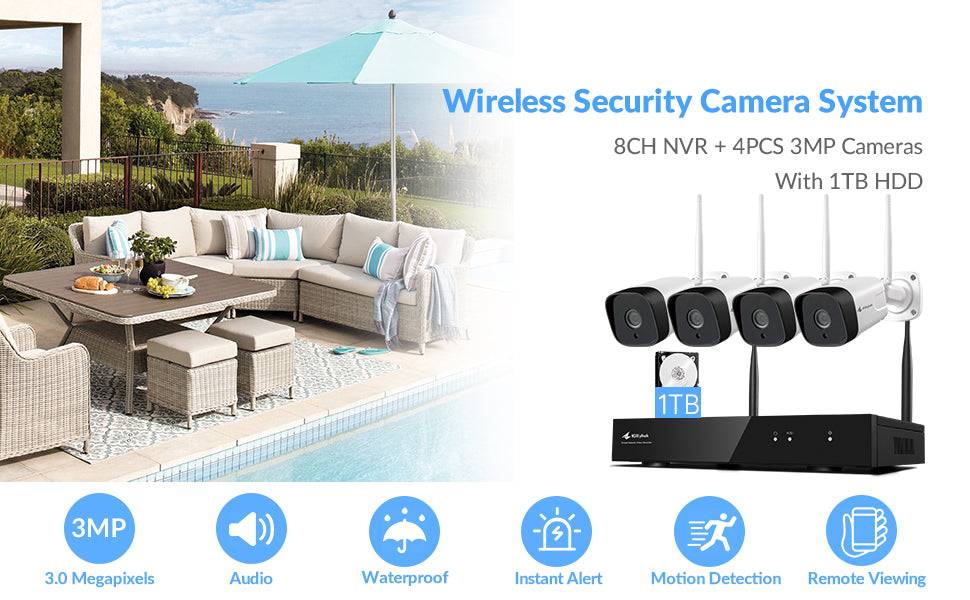 Stable Long-range Wi-Fi Connection
The system is plug and play. Each camera acts as a Wi-Fi repeater. The camera with weak Wi-Fi connection will search and automatically connect to the camera with best Wi-Fi signal to extend the already long Wi-Fi range. Dual WiFi Mode, Expandable to 8 Cameras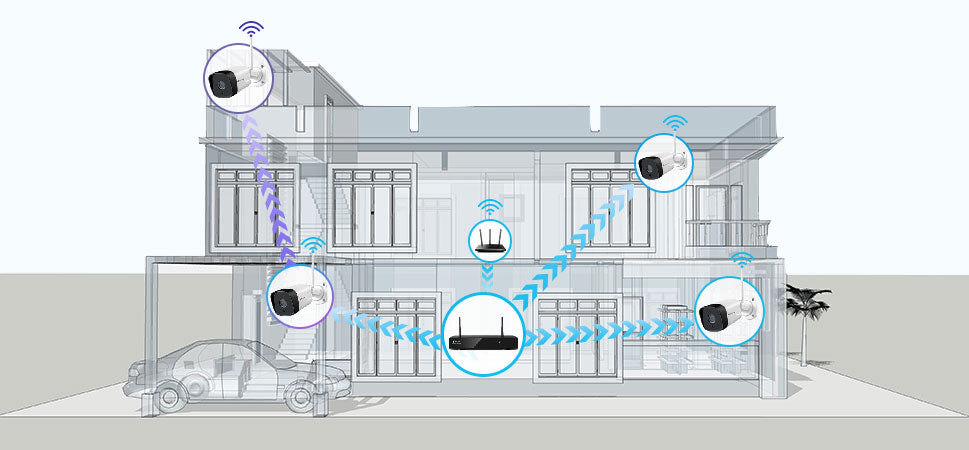 24/7 continuous recording
With pre-installed 1TB HDD, the system is able to loop record and keep records in hard disk. The NVR supports up to 6TB HDD.The oldest records will be overwritten by new one.

3MP HD, Super Clear
The 3MP security camera provides stunning clear images and videos for you to check details day and night. It's much clearer than 1080p.Use free iOS & Android App with a smartphone or table to view and play back recordings anytime.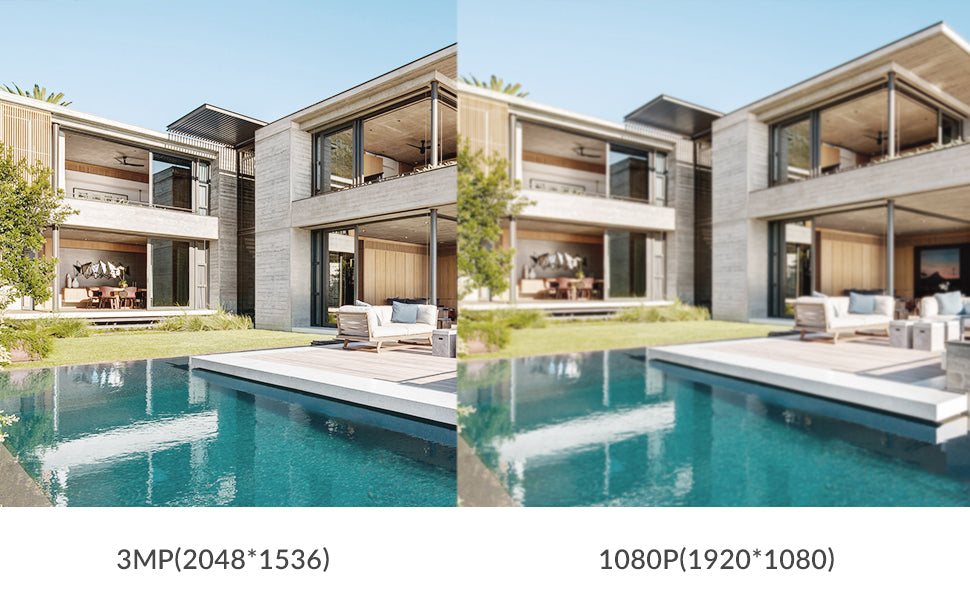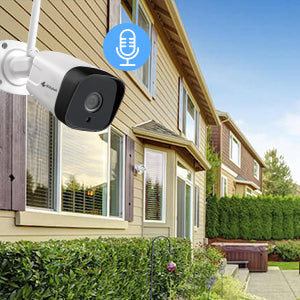 Clear Videos with Audio
With built-in audio, the camera records sound. You can not only enjoy videos in very good details but also hear what's going on.
You will get bigger chance to respond to various problems and assure your loved ones and property safe.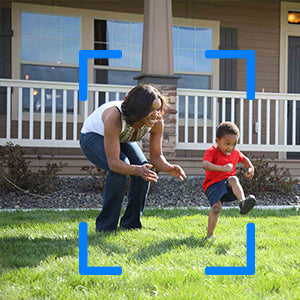 Motion Detection
You can select the motion detected area and record time in NVR, then enable the Email alert
when motion is detected, you can get notifications/emails with pictures and video.
IP66 Weatherproof
The weatherproof camera provides complete protection to the dust and powerful water jets, stands the heavy rain, wind, snow outside.
You can put it indoor or outdoors even in bad weather condition.