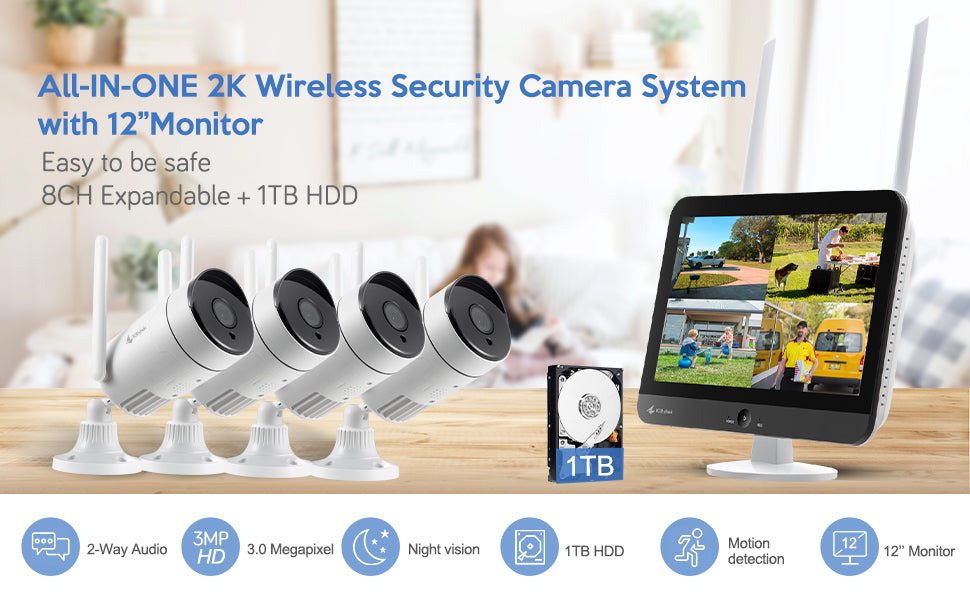 Kittyhok Wireless Security Camera System for Home and Business
The system comes with 4pcs 3MP security cameras and a 12'' video recorder. It's expandable to 8 cameras so extra 4 cameras can be added. Extremely clear live or playback videos can be checked on monitor or phone App easily. With 1TB HDD pre-installed, it's easily for you to check what's happened and precious moments won't be missed.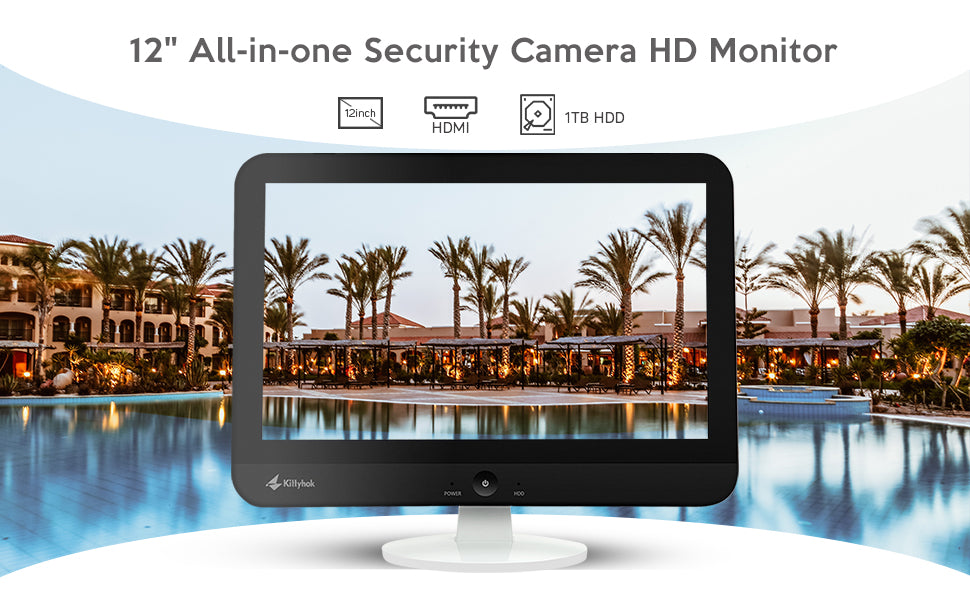 Enhanced Outdoor Wireless Surveillance Camera System with 12'' HD Monitor
All-in-one 12'' NVR Monitor: No need extra screen. It's easy and fast to check what's happening in the monitor. Larger or clearer screen can be connected to the HDMI interface of the Monitor. Turn off the screen button when no need to watch so as to save power. But make sure NVR is recording.
Auto-pair System: All Cameras are already paired to NVR before out of factory. Once the wireless cameras and NVR powered on, the video will show on the NVR at once.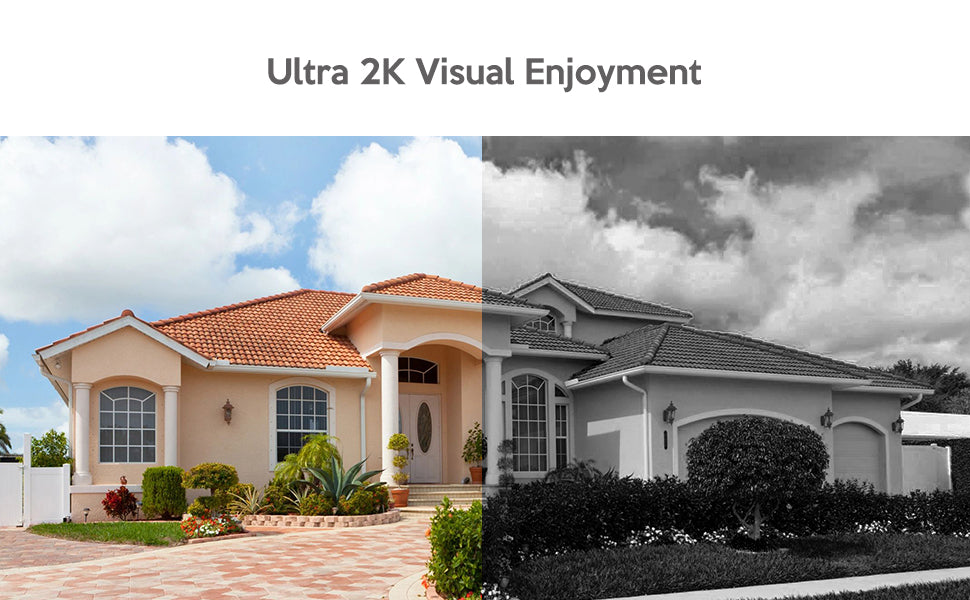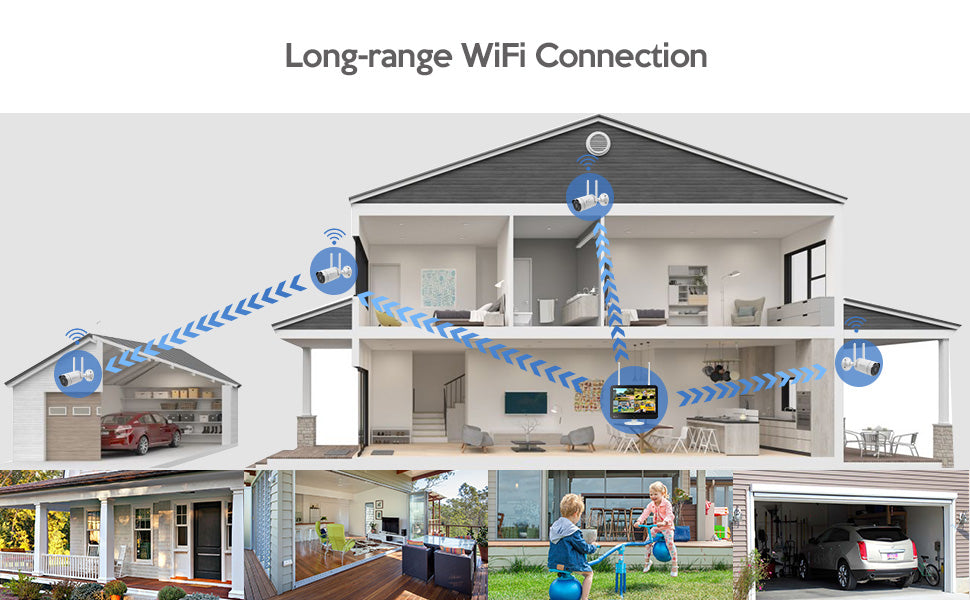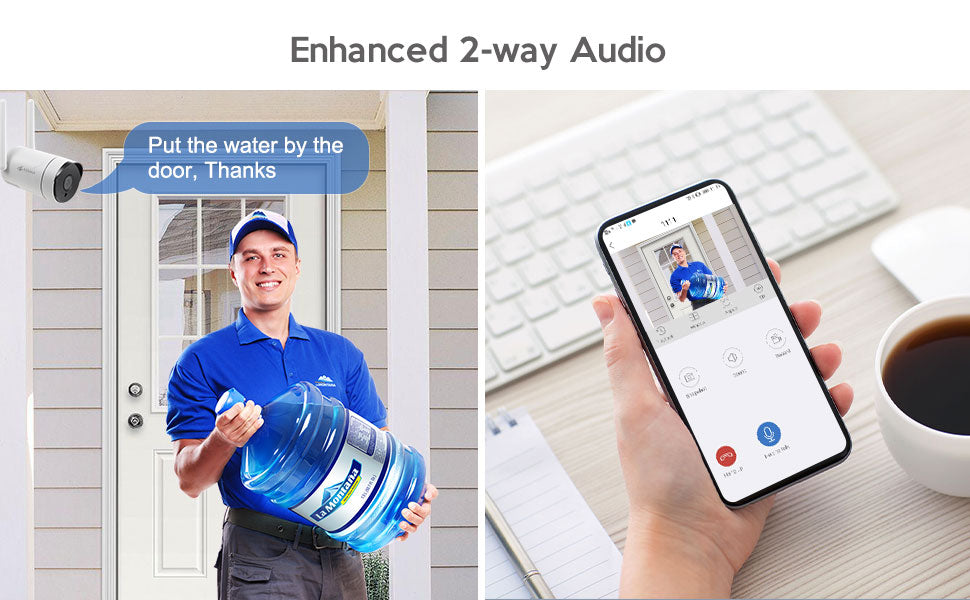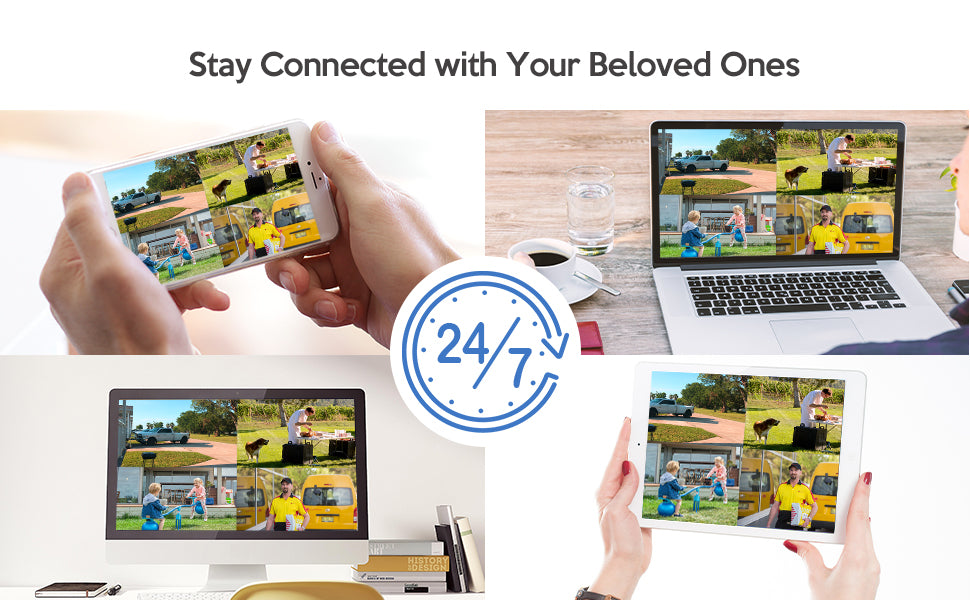 Stay Connected with Your Beloved Ones
With pre-installed 1TB HDD, the system is able to loop record and keep records in hard disk. The NVR supports up to 6TB HDD. The oldest records will be overwritten by new one. The system adopts to H.265+ compression format to save store capacity.